PROJECT: DATA DRIVEN DRINKS
A data-driven, personalised cocktail machine.
First things first
When thinking about what to give our clients as a gift for Christmas, it was all about finding a way to make the traditional bottle of wine less boring, more personal, and more now-a-days.
Idea
We've created a machine that generated personalised cocktails based on social data. Five pre-defined KPIs were linked to the drink's ingredients. This way the amount of impressions, online mentions, Facebook fans etc. defined what the recipe for a unique, personal cocktail was for each of Your Social's clients.
Results
By working together closely with one of the worlds biggest liquor distillers, we developed a unique punch mix that tastes good even with varying percentages of the different ingredients.
A personalised label on the bottle revealed the unique components and what data each ingredient represents. A Christmas gift that not only triggered many positive reactions, but also beautifully represented Your Social's way of working.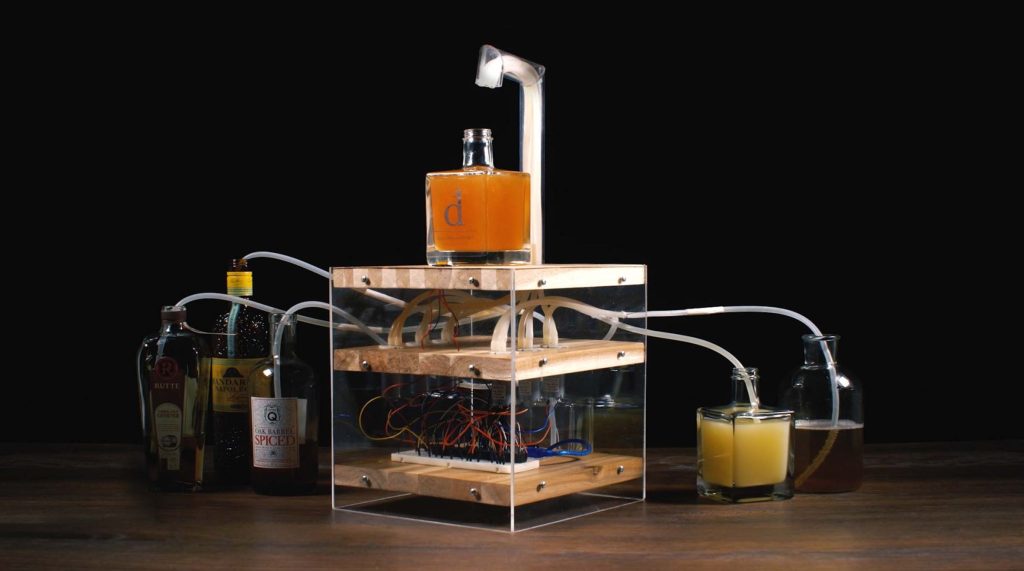 My role: Concept, Art Direction, Design
Client: Your Social
Agency: Merkle (Your Social)